About Us
Tellus Partners is a developer, owner and operator of multifamily apartments in the Southeast.
We have developed, acquired and renovated over 15,000+ multifamily units in garden, mid-rise, and mixed-use developments. Our communities are known for their contemporary architecture, resort style features and condo level finishes. The properties are constructed with every consideration to the future resident and are built to the standards of today's most progressive market-rate rentals. We complete in-depth market analysis before product design and as a result realizes the most competitive rental rates within their submarkets.
Tellus has experience with complex projects including infill, adaptive re-use, assemblage, new construction and mixed-use.  This experience has resulted to the development, acquisition and renovation of some of the most prestigious communities in the area.
Tellus provides complete project lifecycle management, from inception through stabilization and beyond.
Our Team
Garrison McMillan
Garrison has more than 25 years of experience in the development industry. He has been directly involved in the ground up development of more than 5,000 apartment units, and principal in the management for more than 2,000 units of value-add apartments this cycle. Garrison oversees all acquisitions, capital stack formation, predevelopment scopes, and development execution. Prior to Tellus, Garrison was a Development Partner at TPA Group.
Vincent Schofield
Vincent has more than 20 years experience in the construction industry and is the co-founder of Buckhaven Construction. He is General Contractor licensed in 15 states. Vincent directs all construction activity for Tellus and is directly responsible for estimating, oversight, budgeting, and subcontractor negotiations. Prior to Buckhaven Construction he worked for Upland Development, with a focus on shell construction for multifamily projects.
Jared Levitt
Jared has more than 20 years of real estate and construction experience and is the co-founder of Buckhaven Construction. Since 2004, Jared has successfully executed on over $350MM in multifamily construction. He is responsible for the company's business development and material procurement for both new and renovation projects. Jared also runs the third-party CM division for clients.
Kris Voigt
Kris has more than 20 years experience working in commercial real estate with a focus on acquisitions, asset management and credit risk. Kris is responsible for managing acquisitions, underwriting, due diligence, valuations and asset management. Prior to Tellus, Kris spent time on the credit side of the business with Arbor Realty and BBVA Compass in addition to working on the private equity side with TPA Group.
Jonathon Schrader
Jonathon has over 20 years' experience in the commercial construction and development industry. He has been directly involved in over $350MM of development and commercial construction. Jonathon is responsible for managing development activities such as entitlements, impact fees, design consultants, preconstruction, zoning, utilities, permitting, and project closeout.
Michael Rannazzisi
Michael is a Certified Public Accountant with over 12 years' experience in both commercial banking and commercial real estate. Prior to joining Tellus, he was the third-party fund controller on multiple $1B+ open and closed-ended commercial real estate funds for industry leading fund sponsors during his time at both State Street Corporation and SS&C Technologies, Inc. Michael is responsible for financial reporting and analysis activities such as production of financial statements, fund accounting, treasury management, performance metrics, and internal controls.
Brian Parker
Brian has 25 years of combined construction and real estate development experience.  Brian's previous experience spans the entire real estate development spectrum, cradle to grave, from pre-development all the way through asset management/maintenance operations.  At Tellus, Brian specializes in predevelopment, contractor award selection, and establishing traction to kick-off projects on a sound footing thus ensuring their successful completion.
Greg Gilbert
Greg brings 30+ years' of commercial construction and land development experience to Tellus Partners. Prior to joining Tellus, Greg was previously a Superintendent with Buckhaven Construction Services. He is responsible for managing on-site development activities such as entitlements, impact fees, design consultants, preconstruction, zoning, utilities, permitting, etc.
Nicholas Ashdown
Nicholas has spent over 20 years involved in real estate finance, development, and commercial construction. He brings a multitude of experiences for multiple roles within Tellus' vertically integrated platform. Nicholas is responsible for managing active development projects in Georgia.
Alan Bailey
Alan has nearly 5 years of experience in the construction industry. He has worked in a variety of areas including development, commercial construction, residential construction, custom homes, and community centers. Alan is responsible for moving projects through predevelopment by working with local governments and preparing the development site for the contractor to ensure a smooth transition.
Strategies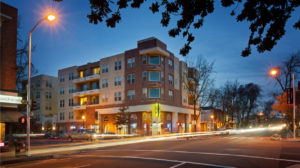 Urban Infill
Tellus Partners maximizes the energy of urban properties. We renew blighted properties and transform the landscape with our distinct multifamily communities, often incorporating affordable housing opportunities. We harness the untapped potential of infill parcels to upgrade districts with boutique, upscale apartment buildings. We use undeveloped vacant lots to provide premium housing where there once was abandoned or underutilized space.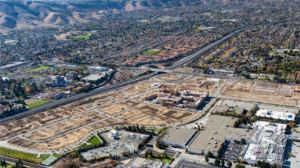 New Growth & Suburban
When we seize new growth land opportunities, we dream big. As the southeast grows, new employment hubs begin to thrive where there once were vacant lands. Tellus Partners envisions compact, transit-oriented, pedestrian-friendly communities to best serve the needs of future residents in these evolving locations. We collaborate with community stakeholders, public entities and capital partners to make this happen.
Experience
Tellus Partners is an agile, vertically integrated development company. The ability to obtain direct financing, self-perform construction, and internally manage our properties gives us an unparalleled competitive edge.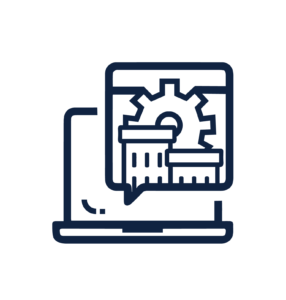 DEVELOPMENT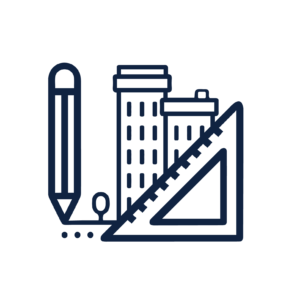 CONSTRUCTION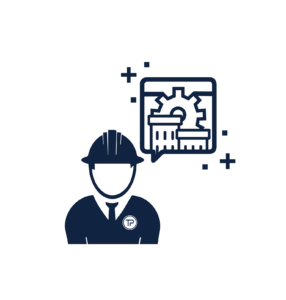 PROPERTY MANAGEMENT